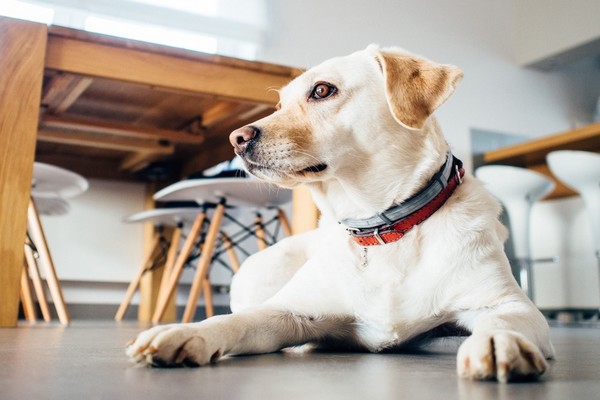 If you love animals, you've probably thought about making some extra cash from pet sitting.
The good news is that with the convenience of the Internet you can not only do this, but can also make it a full-time career pursuing your passion.
Need Extra Cash for Free?

Join Smart Panel, a new survey site where you earn rewards to share your experiences about how you use the internet. They pay you $15 just to install their free app.

The websites vary in their appeal, and in the services offered to the pet owner.
Take a look at a few of them, to see what fits in with your idea of providing animal care.
This is the official website for the national organization governing pet sitters, the NAPPS, which stands for National Association of Professional Pet Sitters.
It provides a wealth of information, and an avenue for you to get accreditation as a licensed pet sitter, to increase credibility. Some of the other websites are more user-friendly, however.
Another professional website, Fetch! calls itself "the nation's largest and most trusted provider of professional pet sitting and dog walking services".
Prospective pet sitters are carefully vetted to provide reassurance to the consumer, and the company has been in operation since 2002.
The group Pet Sitters International (they created the "Take Your Dog to Work Day" in 1999) runs petsit.com, which again helps to give it great credibility with the owner looking for someone to care for their dog.
They provide bonding and insurance for pet sitters, so you can expect to be carefully vetted when applying to be included on this site.
This is a most user-friendly site, which may influence your decision on whether to be listed on it.
It provides a list of nearby pet sitters, and includes a review system so that sitters are rated for the prospective purchaser.
Available features include the more modern options of live updates and video streaming of pets.
In a similar vein, Rover is also a simple and easy to use site offering to find pet care in the owner's area.
It too includes client ratings, as well as a decorative badge system.
Want more money?
If you want to get paid in CASH ONLY, go with SurveySpot. All of their surveys pay cash, and on average you earn $2 – $3 per survey.

According to a company spokesperson, many full-time sitters earn around $3,300 a month, while part-timers earn an average of about $900. And those who take on just a few gigs a month, pocket an extra $250 to $300.
Holidog offers a more comprehensive service than some of the others, and includes dog walking services, dog boarding, and pet visiting.
The system allows for an owner to search specific dates in their locality to see who is available, and interaction between pet sitters and owners is encouraged by the provision of an online chat feature.
Holidog takes control of your bookings, dictating the amount they charge and accepting credit cards on the site to secure a booking for you. A service fee is automatically added.
If you happen to be in Western Europe, Dogbuddy may provide the services you need.
It was established in the UK a few years ago, and recently merged with Spain-based Bibulu which provided a similar service. The new company is branded as Dogbuddy, and includes the UK, Spain, France, Germany, and Italy, with more than 10,000 operators.
Dogbuddy connects you as a host with owners who prefer not to use kennels, and want a local place for their pet to stay.
Owners can search on reviews and profiles, and the site takes care of reservations and payments.
To qualify for listing, you will need to have a personal interview.
The company covers the cost of emergency veterinary care.
You can achieve upgrades in your listing, receiving badges if you have undergone bank checks, reference checks, or even Facebook verification.
Finally, you shouldn't forget Care.com, which is a comprehensive website agency for people looking for care services.
In addition to babysitting and elderly care, they have a pet care division.
How Much Money Do Pet Sitters Make?
As a professional pet sitter, you have to expect to be flexible on your hours, and in return you will probably want a full-time income.
According to the statistics from SimplyHired, as of December 2015, the average salary for pet sitting jobs is about $38,000.
Obviously, as you become better known in your area you can expect to make more money, both because you increase your client reach and because you can charge a little more.
Pet Sitters International did a survey in 2010 which found that their 7000+ members cleared a profit of nearly $50,000 per year after expenses.
Is It for You?
If you love animals, then pet sitting provides a means of doing what you love and earning money at the same time.
You have to be reliable, and flexible enough to fit in with owners' needs, so you really need the incentive of loving what you're doing, and caring about the pets.
And if you don't like animals, or find some dogs intimidating, then you should probably find another source of income.